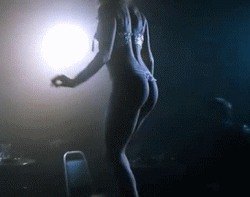 ---
Amy Adams shows her ass in a thong while dancing in what looks like an airport Ramada's conference room in this scene from "American Hustle".
This scene certainly captures what it means for women to "hustle" in America, as the US is a degenerate society with base values that women like Amy Adams exploit under the guise of "feminism" to get ahead.
Of course in the cultured Islamic world women have no desire to pretend to be empowered by selling sex while in thongs in discount hotel chains, as they have the teachings of Allah, and follow high-minded and noble pursuits like birthing future Jihadists, plowing the poppy fields, and mending martyr vests.