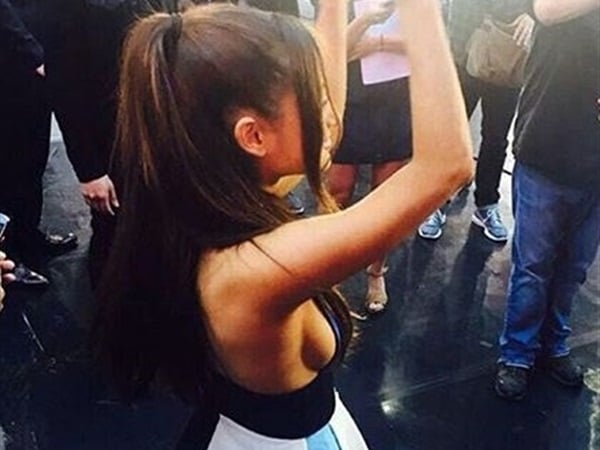 ---
Ariana Grande shows a shocking amount of side boob while arriving at the "Good Morning America" studios in a short dress in the photos below.
Ariana was making an appearance on GMA to once again apologize for her infamous doughnut shop video in which she says that she "hates America", and implies that all Americans are disgusting fatties that she finds revolting. Of course Ariana's disingenuous words were not going to be enough, so she decided to flash her surprisingly ample side boob to win the degenerate American public's forgiveness.
No doubt after seeing that Ariana Grande has been hiding a remarkable set of perky tits all these years and that she is now willing to display them as a sign of contrition, the average American will pardon Ariana for unpatriotic rant. They will then gasp and wheeze as they roll off of their sofa knocking Cheetos dust and empty Big Gulp cups to the floor, and waddle to their rascal to ride to their local Walmart to purchase Ariana's album.