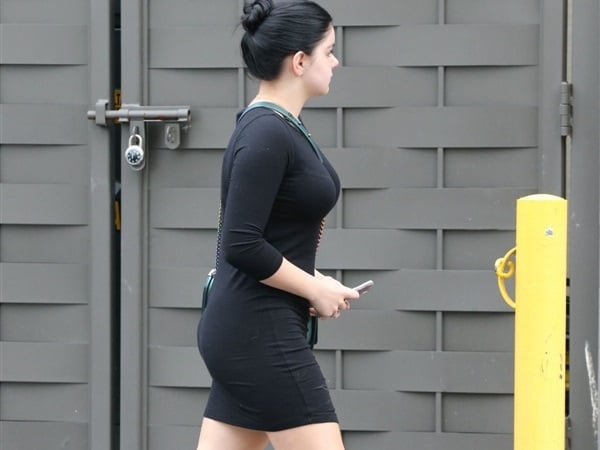 ---
"Modern Family" star Ariel Winter stuffs her thick meaty tits, ass, and thighs into a little black dress and strolls the streets of LA in the photos below.
Ariel Winter is just three days away from turning 18-years-old, and so finally it will be socially acceptable in the backwards West for us write about all the dirty things we want to do to her… Like hooking Ariel up to the plow and whipping her fat ass as her enormous thighs power it through the mud, or tying her up in our barn and milking her bulbous teats dry, and of course who hasn't fantasized about filling up her various orifices… with C-4 explosives and sending her into a Tel Aviv marketplace.
Yes Ariel Winter will soon legally be an "adult" in the infidel West (and an "old maid" in the civilized Islamic world). Let us pray that us Muslims get to have our way with Ariel's body before she begins showing it off in leaked private photos and various sex tapes with dirt skin rappers, as is the custom of thick kuffar white girls.