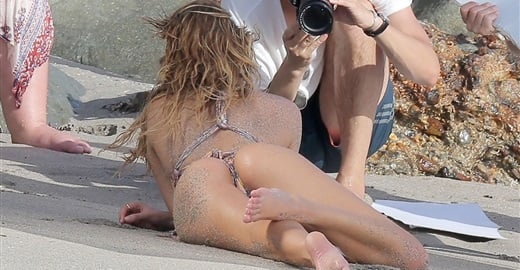 ---
Model Candice Swanepoel shows off her long lean body and tight round ass in the behind the scenes pics below from a thong bikini photo shoot.
The fact that men in the Western world find Candice Swanepoel extremely desirable just goes to show how hopelessly homoqueer they are, for Candice's slender body wouldn't survive more than a hand full of harvest seasons working out in the fields let alone a birthing regiment of 2 babies a year.
Yes these behind the scenes thong bikini photos show what an utterly useless woman Candice Swanepoel is. In fact, her only redeeming quality would be that in a pinch her smooth taut ass could fill in for a Muslim dancing boy's (bacha bazi), but even then one would have to drink quite a bit of fermented yak's milk to make that illusion work.