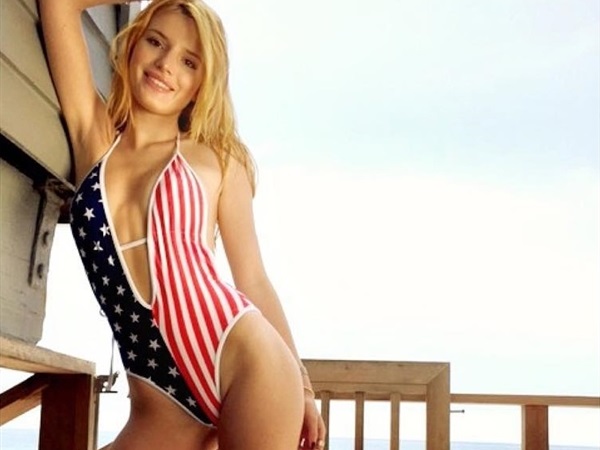 ---
Bella Thorne celebrated the 4th of July by whoring her nubile teen body in an extremely high-cut stars and stripes swimsuit and a series of different bikinis in the photos below.
There is no more fitting way for Bella to celebrate the anniversary of America's Declaration of Independence, as these photos perfectly encapsulate everything that is wrong with the great Satan US of A. For a 17-year-old girl like Bella should be at home tending to her chores and watching over her children (and in some cases grandchildren), and not be out frolicking about carefree on the beach with her friends.
Yes these Bella Thorne 4th of July swimsuit pictures only further our conviction that Islam must destroy America, and burn and salt its cursed lands so nothing can again live there for hundreds of years. For its people are hopelessly depraved and every trace of them must be purged from this earth to purify it for the coming Islamic world caliphate.