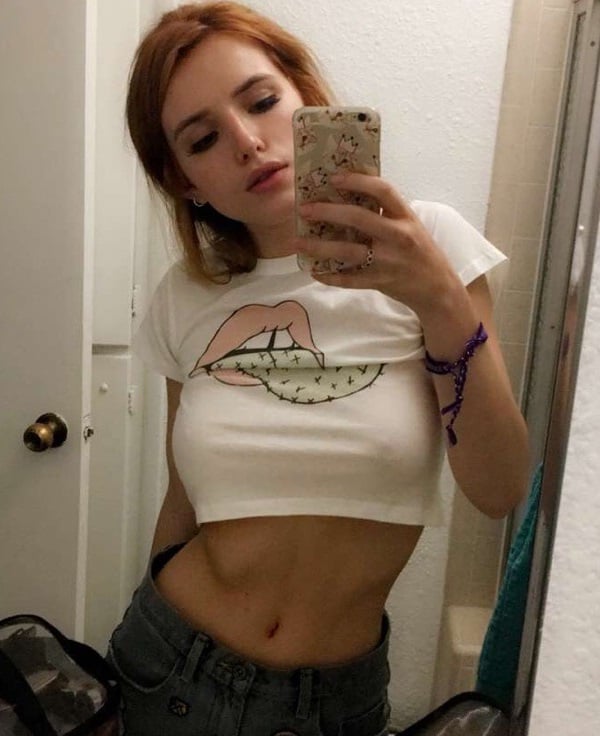 ---
Fellow 18-year-olds Bella Thorne and Ariel Winter are the biggest attention whores of their generation, so it is not surprising to see that they square off in a brazen tit display battle in the photos below.
First up we have Bella Thorne who took a selfie flaunting her puffy teen nip pokies in a see through crop top t-shirt, which we then ran through our celebrity slut x-ray machine (patent pending) to reveal her sinful boobies in the photo below.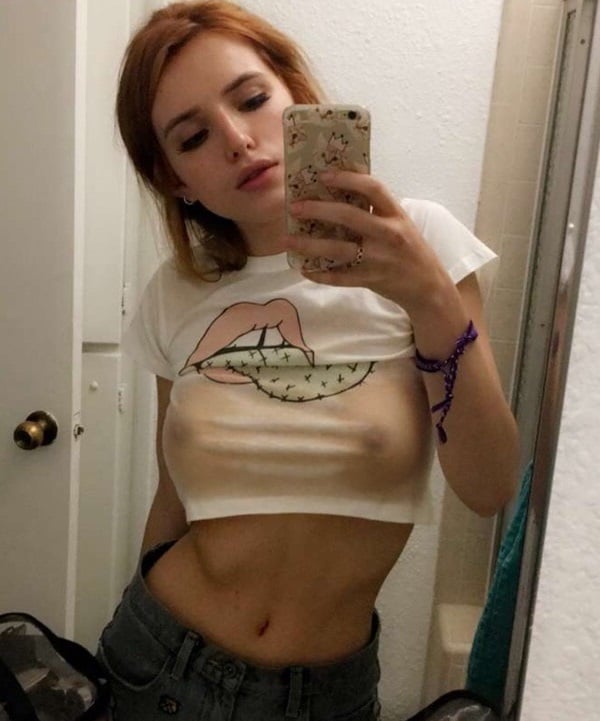 Not to be outdone by her degenerate rival, Ariel Winter exposes some deep cleavage while taking photos with her perverted fans in the picture below.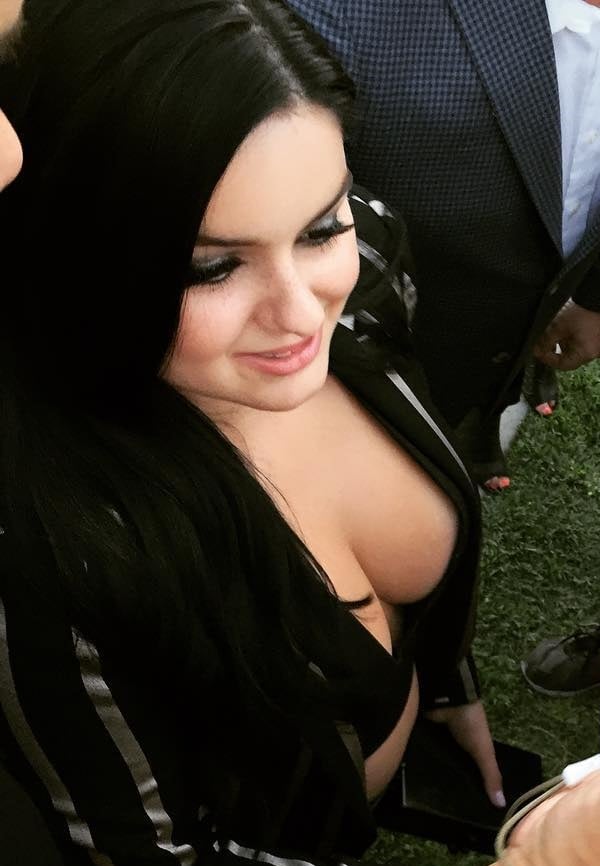 Who wins this boobies battle is difficult to say, but one thing is for certain any time a woman displays her shameful milk wagons it is us pious Muslims who lose. Of course this is just a small battle in the overall cultural war, and when the righteous faith of Islam triumphs over the nihilistic hedonist consumerism of the West and Bella and Ariel stand trial in Sharia court for their crimes against morality, the ultimate victory will be ours.