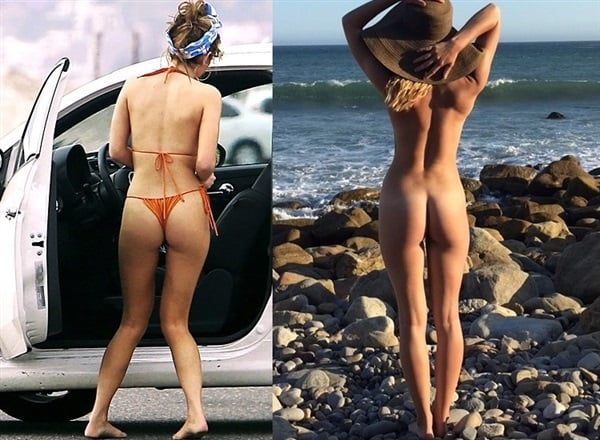 ---
Bella Thorne shows off her tight 18-year-old body in a skimpy thong bikini during a photo shoot, only to be one-upped by her older sister Kaili Thorne who poses completely nude for her own photo shoot on the beach.
It is easy to see from the pics below that Bella and Kaili are sisters, for not only are they both tremendous whores, but their asses are pretty much the exact same shape.
Of course a little sibling rivalry among girls can often be a good thing. I tend to get my daughters sold off pretty quickly, but some of the more homely ones that stick around often compete with each other to see who gets to play "snake in sheets" with daddy at night.
Unfortunately Bella and Kaili's sibling rivalry isn't as wholesome, as both girls prostitute their nude and nearly nude (in Bella's case) bodies in front of the camera.
As you can see from Kaili's photos above, Bella still has a lot she can learn from her big sis. Perhaps during the next family reunion Kaili can share some of her wisdom with Bella on how to properly expose one's bare ass cheeks on camera.