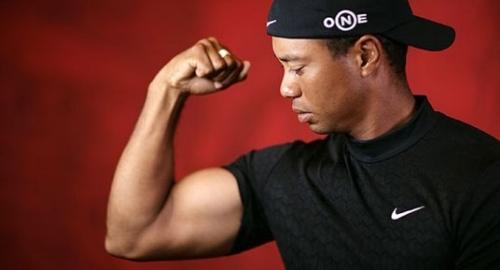 ---
In preparation for his upcoming divorce Tiger Woods has sought the help of the medical community to justify his adulterous actions. CelebJihad has obtained an official diagnosis that found Woods is a victim of "restless 3rd leg syndrome," a disease commonly found in men over 30 that frequently travel and engage in contact with cocktail waitresses.
The official syndrome is described as a sleep disorder characterized by 3rd leg discomfort during sleep, which can only be relieved by finding a warm pocket of strange and banging away at it. Victims of this disorder are known to be so affected that they will risk a billion dollar empire in exchange for a five-minute romp with a skanky restaurant hostess.
Woods is expected to use this diagnosis in divorce court to prove that he was not at fault in the destruction of his marriage and blame his wife, Elin, for not supporting him in his battle with the disease.