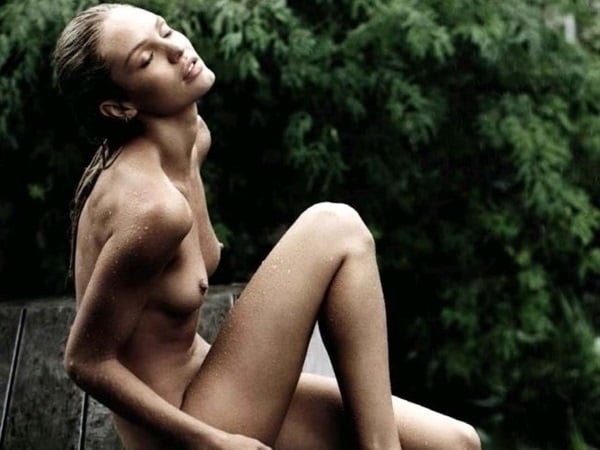 ---
Super model Candice Swanepoel once again poses fully nude for a photo shoot in the pics below.
No matter how many times we see Candice Swanepoel naked us Muslims never get tired of looking at her long lean body, perky little titties, and perfectly round tight ass while fantasizing about banging her hard with our righteous stones of justice.
For only a lapidation will quench the fiery desire for Sharia justice in our pious loins. In fact, just looking at these new nude Candice pics has my tunic snake rigid with indignation and a resolute desire to punish her for her brazen crimes against morality. No doubt I will now have many sleepless nights spent self-flagellating my mighty meat scud, while my mind races with thoughts of Candice's sinful nude body crumbled up in a heap after being pelted with rocks in the village square.