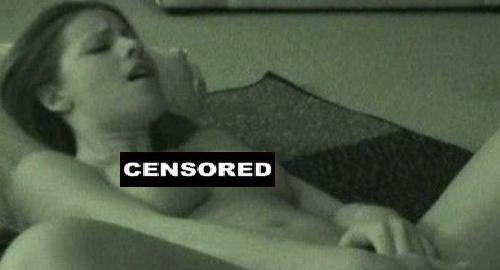 ---
Are these the first leaked screen caps from the former Miss California Carrie Prejean's sex tape? If they are then it looks like we are in for a treat.
Various sources are starting to report that the 2 night vision images below are screen shots from Carrie Prejean's sex tape in which she twiddles her Christ bean on camera. I definitely think the girl in the screen caps looks like Carrie Prejean. Her body is what I'd imagine Carrie's would look like naked, and believe you me I've put A LOT of thought into it.
I've included a couple other pics of Carrie Prejean from the same time period, so you can judge for yourself. Trust me when I tell you we will be posting the sex tape as soon as it leaks.