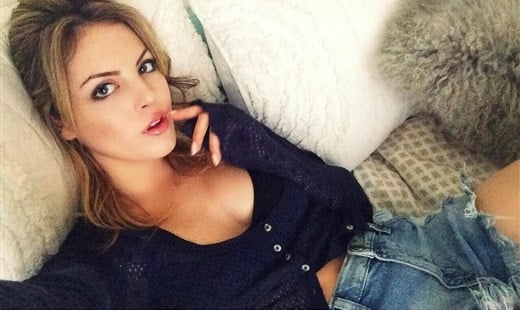 ---
What happens to former child stars once they have become too old to continue selling sex to kid's on TV shows, but aren't talented enough to launch a pop music career lip-syncing to auto-tuned tracks? Well they use to fade away gracefully into a blissful haze of heroin smoke and high class prostitution.
But unfortunately today we live in the world of "social media", so girls like former Nickelodeon star Elizabeth Gillies can still desperately cling to what they know, which is of course seeking positive recognition by whoring their shameful feminine bodies.
Yes much like the the Japanese soldiers who fought in the jungles long after WWII had ended, attention seeking sluts like Elizabeth Gillies stubbornly refuse to give up and use social media apps like Instagram to continue fighting a lost battle. For example just look at all the photos Elizabeth Gillies has posted to her Instagram over the last few weeks exposing her bulbous breasts. This woman clearly does not own a top with a collar.