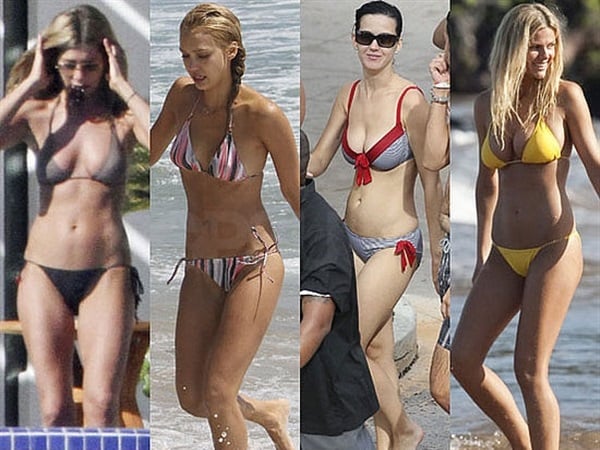 ---
The start of summer is only a couple weeks away, and in the infidel West that means women will soon be flocking to the beach in droves to prostitute their nearly nude bodies in bikinis. Of course like nearly every other depraved habit common in the Western world, this bikini beach practice has been repeatedly glorified by hopelessly depraved Zionist Hollywood.
To illustrate this point the video above features some of the most memorable bikini beach scenes ever to appear on film.
After seeing the shameless displays of bare celebrity flesh at the beach in this video there is certainly no question of who is to blame for the current degraded state of kuffar society… Hollywood Jews! There is also no denying that Islam is a force for good in its relentless struggle to suppress female sensuality in all of its immoral forms.