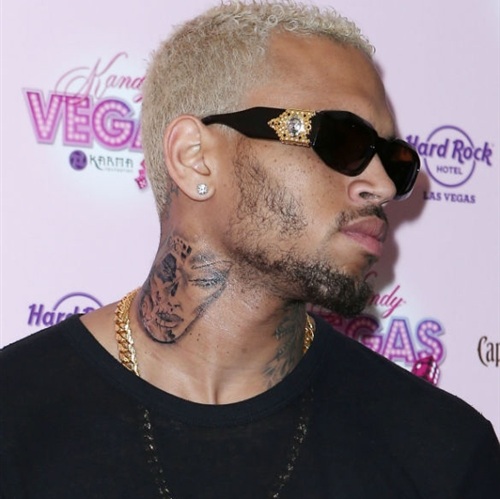 ---
Pop star Chris Brown just got a neck tattoo of former girlfriend Rihanna's beaten up face.
Of course Brown was famously unjustly persecuted by the Zionist justice system simply for straightening Rihanna out with a few well placed blows to her face.
By getting this neck tattoo Chris Brown is sending a clear message to all out of control infidel women that he is not to be sassed. If Chris Brown wasn't a half-breed sub-Saharan us Muslim would welcome him into our ranks with open arms, as he shows true strength of character with his beating of women. Allahu Akbar!