---
"Mad Men" star and fiery redheaded minx Christina Hendricks gets her immodestly busty breasts groped on camera in the video above.
If America wasn't a nation filled with flaming homoqueers Christina Hendricks would get her bulbous titties fondled every time she stepped out in public. In fact, if Christina lived in the civilized Islamic world she'd have to go around with her boobs out (like the photo below) all the time, for there would be no point in concealing them as she'd constantly be getting fondled and titty banged by us passionate and virile Muslim men.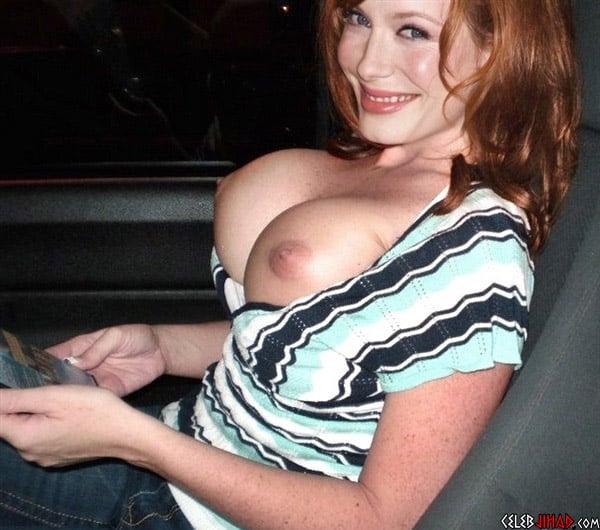 Of course it is not surprising that Christina's enormous chest meat is being squandered in the West, as her breasts serve as a testament to the waste and excess of the depraved kuffar culture. For instead of parading her weapons of mass lactation around on TV in tight dresses, Christina's titties should be serving a useful purpose by getting suckled dry by a litter of future Jihadist babies.