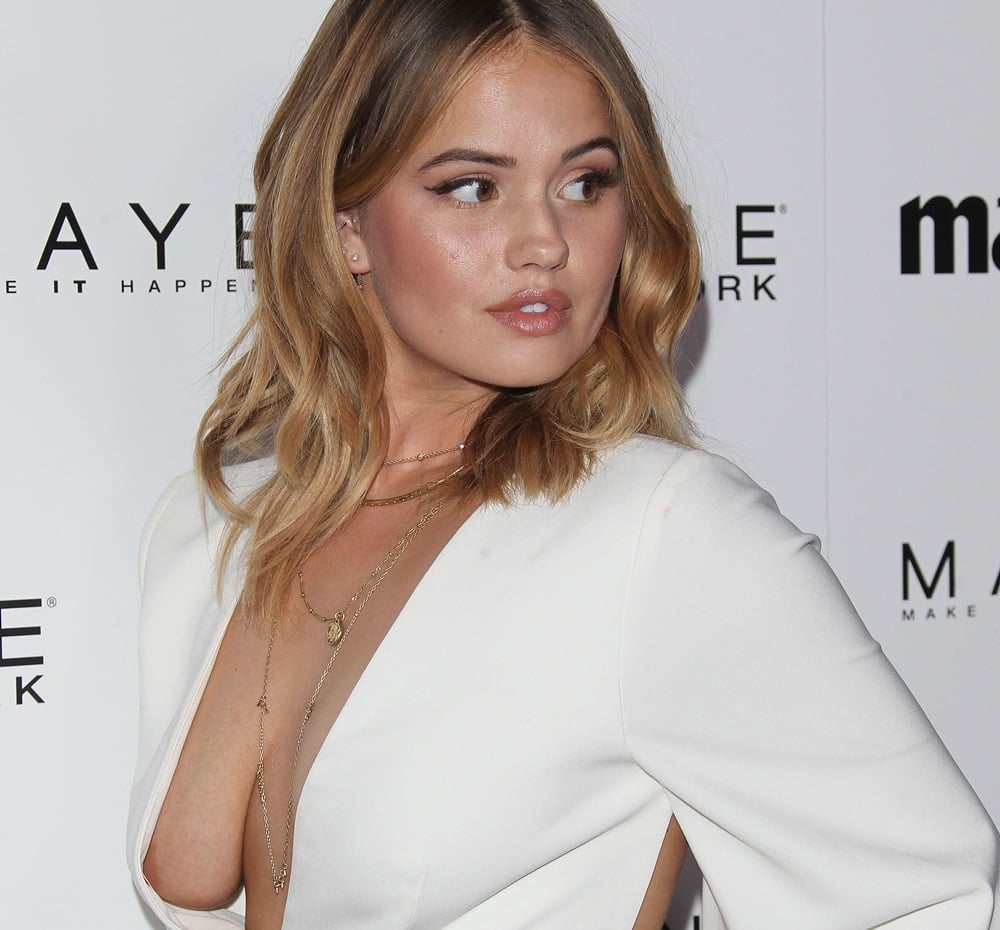 ---
Former Disney star Debby Ryan slips out her nipple while braless in a low cut dress in the photos below.
For those who do not know, during her time Debby was the biggest star of the Disney channel slut factory, as she completely outshined her contemporaries like Selena and Demi. Unfortunately for Debby unlike her peers she failed to transition into mainstream superstardom, as instead of taking advantage of the tried and true method of "good Disney girl gone bad" by whoring her body to the masses, Debby spent her late teen years getting fat.
Clearly Debby is trying to make up for lost time with this brazen nipple display, but it is almost certainly too little too late for her. For due to her sudden weight gain and then weight lost Debby's once righteous titties now look like shopping bags dangling from her chest. Of course all hope is not lost as there is still a chance that Debby could etch out a place for herself in the depraved consciousness of the infidel public by exercising the nuclear option and flashing her butt hole at the earliest opportunity.
For those of you who want to see Debby's nip slipping in live action enjoy this bonus video below.