---
The video above features all of Debby Ryan's hard nip pokies and titty flashing swimsuit scenes from her new film "Cover Versions".
As a former Disney Channel star it is not at all surprising to see Debby Ryan prostituting her sinful breast sacks in this film. In fact, what is surprising is that it has taken Debby this long before finally becoming a brazen big screen harlot, for normally ex-Disney stars begin whoring themselves immediately.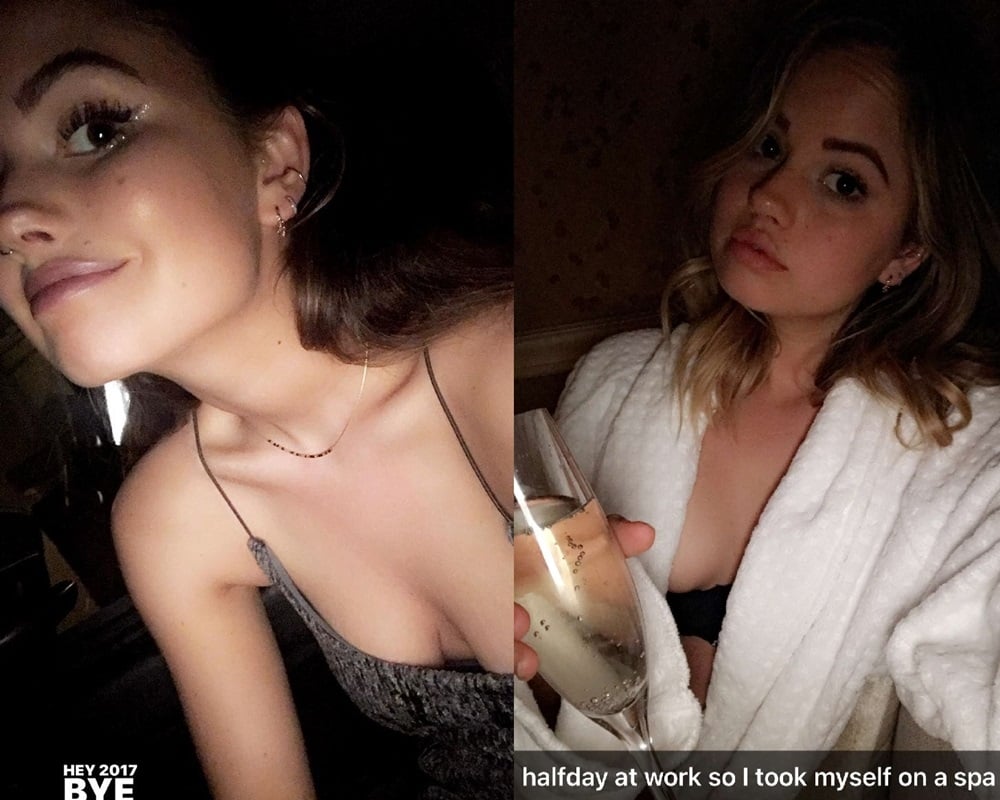 Yes Debby Ryan has wasted far too much time laying about, and occasionally display her sloppy cleavage on Snapchat in photos like the ones above. It is about time Debby got down to business, and started exposing her sex organs in front of the camera so that she can become a mainstream star… And these "Cover Versions" swimsuit scenes are certainly an excellent start down that depraved path.