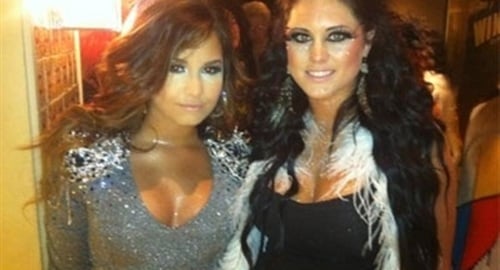 ---
Disney star and former mental patient, Demi Lovato celebrated her 19th birthday today like a typical infidel whore by mutilating her chest with breast implants. As you can see in the photo above Demi Lovato has clearly enhanced her shameful feminine bosom, as her titties appear to be large and perfectly shaped.
Western women are extremely foolish for desiring to have big luscious breasts. If big breasts had any value then Allah would have given them to men! A woman's body is an abomination and made from the spare parts of the man's. Even the silly Christian religion teaches that!
Yes Demi Lovato getting breast implants on her birthday is further evidence that she lacks even the basic sense to despise her repulsive womanly curves. I fully expect her to be recommitted to the looney bin soon. Until then Happy Birthday you crazy whore!