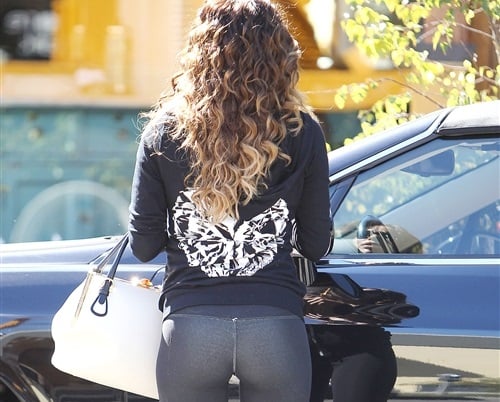 ---
Eva Longoria shows off her tight old ass in spandex pants in the photos below.
As a 38-year-old Mexican woman Eva Longoria is quite the anomaly, as she hasn't birthed dozens of welfare recipients and her ass isn't as wide as the Rio Grande.
Perhaps the infidel scientists should study Eva Longoria, and try to figure out how despite being Mexican she has managed to not be a drain on society. Us Muslims on the other hand will study these Eva Longoria spandex ass pics, and try to determine how many rocks we should bounce off her noggin.