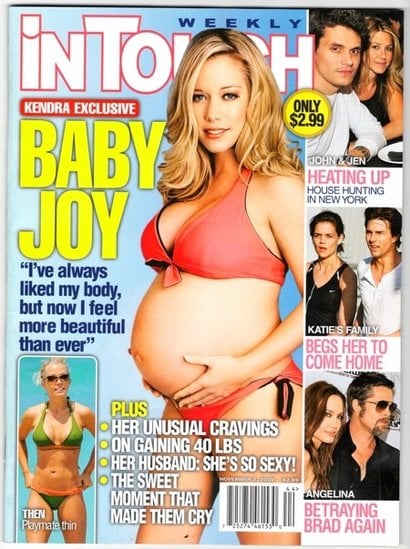 ---
A mandatory evacuation order is now in effect for anything living in the vicinity of Kendra Wilkinson vagina, officials announced on Wednesday.
The order, which was given due to the impending birth of Kendra's child, is expected to affect more than 50 billion viral and bacterial residents of the vagina and countless other parasitic insects in the surrounding area.
"Anything that stays in that vagina is dead," said a federal health official who wished to remain nameless. "When that baby hits, the whole area is going to be torn to smithereens."
Previously, Kendra's vagina was considered one of America's pristine wetlands. But years of drilling and overuse have left it in shambles. It is feared that this birth may damage the vagina beyond repair, rendering the entire area worthless.