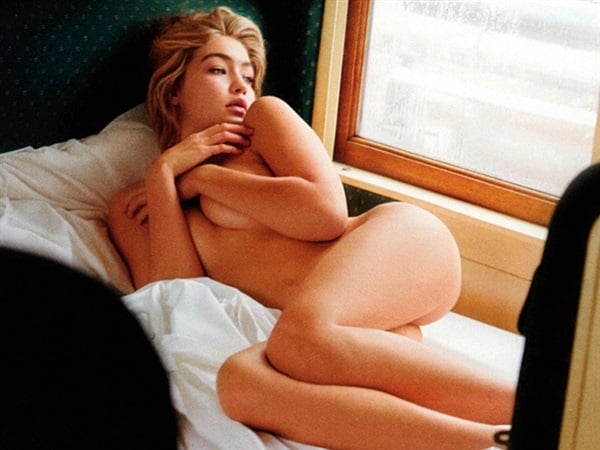 ---
Muslim model Gigi Hadid poses for some covered nude photos in the new issue of V magazine.
Clearly with these covered nudes Gigi is trying to inspire us righteous Muslims to intensify our Jihad against the infidels by embracing martyrdom. For 72 Gigi Hadids surely awake any mujahideen who courageously sacrifices his life to help our holy crusade against the Zionist oppressors.
Yes Allah is most generous with his gifts to those who are brave and pure of heart. After the release of the Gigi Hadid nudes below, Jihad recruitment centers from Tikrit to Tehran will surely be packed with young men eager to wear the martyr vest, walk into a Israeli border checkpoint, and collect their just deserts in paradise. Praise be upon Gigi Hadid for encouraging the heroic acts of terrorism that will no doubt result from these photos.