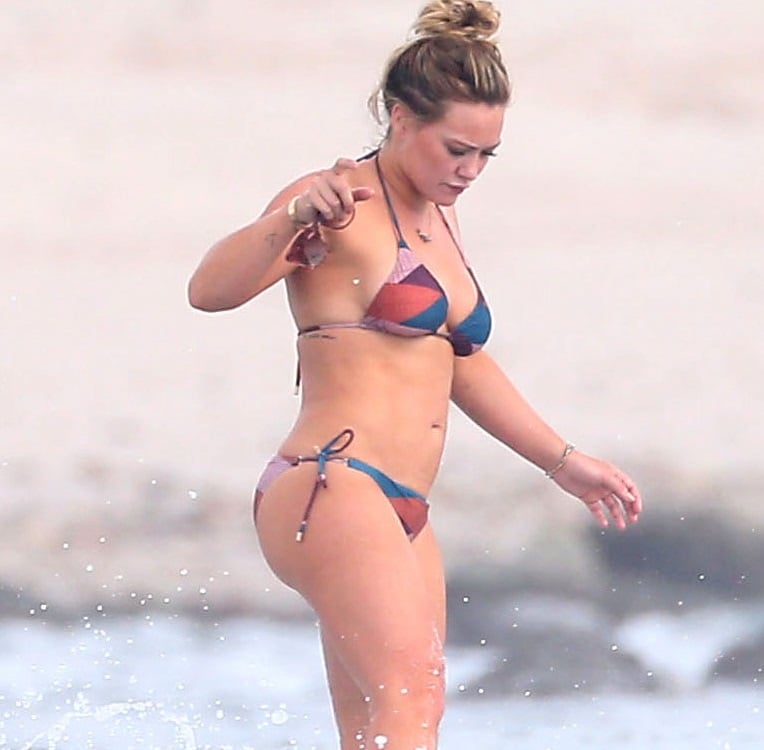 ---
Hilary Duff flaunts her squat sturdy body and tight round ass in a bikini in the candid beach photos below.
Seeing Hilary Duff brazenly prostituting her powerful rump in these bikini pics is certainly infuriating… For not only is Hilary defying the will of Allah by exposing her sinful feminine flesh, but she is also squandering her talents by frolicking around in the ocean instead of being hooked up to a plow on a Muslim's poppy farm.
Yes as you can see from these bikini pics, Hilary is one of the few infidel women with a frame strong enough to survive the backbreaking labor us Muslims require all women to perform. Whether that be pulling the plow, digging wells, planting IEDs along US convoy routes, or taking our enormous meat scuds up their anus holes, women's bodies in the holy Islamic world certainly take a pounding and so they must constantly be replaced with newer models. If these bikini pics are any indication, Hilary represents an excellent value as her impressive physique may last 3 or more growing seasons.