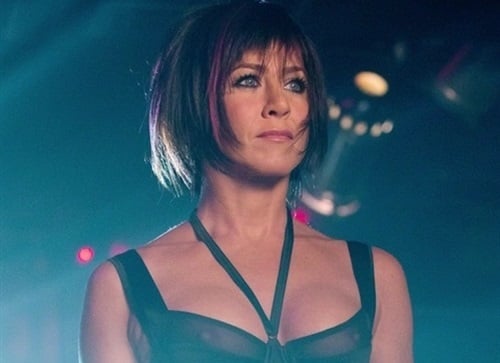 ---
Jennifer Aniston shows her nipples in a see through bra in these behind the scenes production stills from the movie "We're The Millers".
According to sources on the set, Jennifer Aniston created a hostile work environment by constantly flaunting her old lady nipples throughout the making of this film.
In a lawsuit filed against the films producers, a key grip claims that having to work so close to Jennifer Aniston's shriveled areolas turned him so gay that he was forced to go on disability. A spokesman for the film claims the lawsuit is ridiculous, because everyone knew the risks involved when they signed on to do a Jennifer Aniston movie.