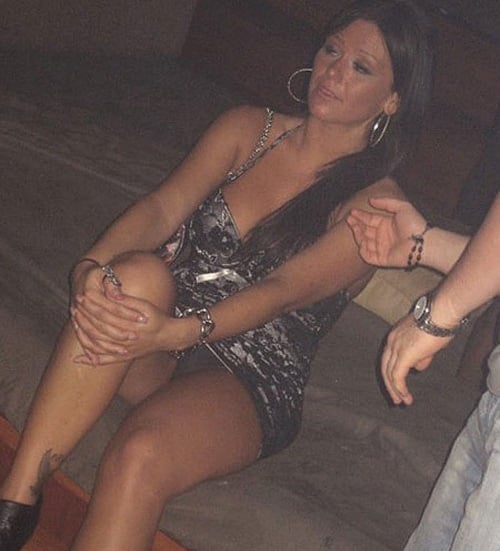 ---
Jersey Shore star Jenni "Jwoww" Farley unwittingly flashed her glorious hairy baby maker for eager photographers inside the New Jersey night club KARMA. As you can see in the picture above, this fresh faced reality star likes to keep her look and vagina simple and natural.
Unlike the media hungry infidel whore Taylor Swift, JWoww isn't the type of girl that would show her lady parts for personal gain or attention. Instead this is clearly an accident that may forever haunt Jenni, and tarnish her innocent good girl image.
However, there is a positive aspect to this JWoww upskirt in that (apart from a woman being fully covered from head to toe) there is nothing more attractive than a glorious bush surrounding the vagina.
Yes by exposing her undoubtedly virgin pure as the driven snow vagina, Jwoww has shown that (no matter what the Zionist media proclaims) a shaved vagina is unattractive and that moral women maintain a healthy pubic bush.