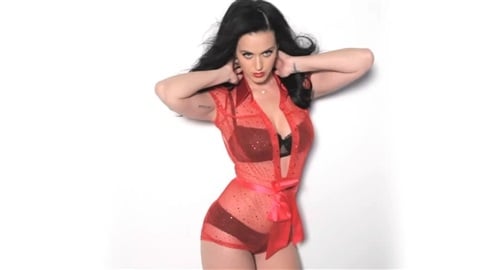 ---
Katy Perry expresses her "art" in these bra and panties pictures for the February 2014 issue of GQ.
It is good to see that Katy Perry has gone back to her roots, bending over while straddling phallic objects, and staring blankly at the camera with her breasts pushed together like the vapid shell of a pop whore that she is.
Ever since Katy Perry started dating John Mayer she ran the risk of actually taking herself seriously, and buying into the BS he told her about how he respects her as an artist and an empowered woman just so she'd let him put it in her butt.
Thankfully her rapid decline in popularity has sobered her up, and Katy is back to doing what Allah put her on the earth to do… showing off her righteous boobies.