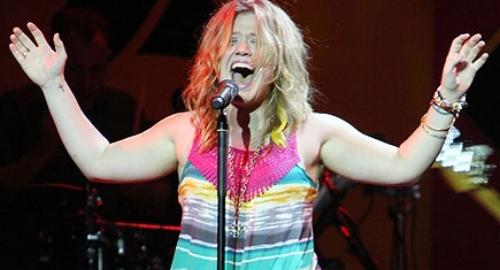 ---
Brace yourselves, Kelly Clarkson is about to hit the road, and scientists think the resulting earthquake may be catastrophic.
Kelly has announced the dates for her upcoming "Taste the Music" tour on her website. According to Kelly she included "smaller more delicious venues" so she is better able to connect with her fans.
The tour kicks off at a Piggly Wiggly's in Uncasville, Connecticut, on October 2 and, after 32 American and Canadian dates at various Cracker Barrel and Waffle House locations, the tour will end in Hollywood, Florida, on December 13 at Al's Country Fried All You Can Eat Buffet.
The venues will start taking reservations on August 15.