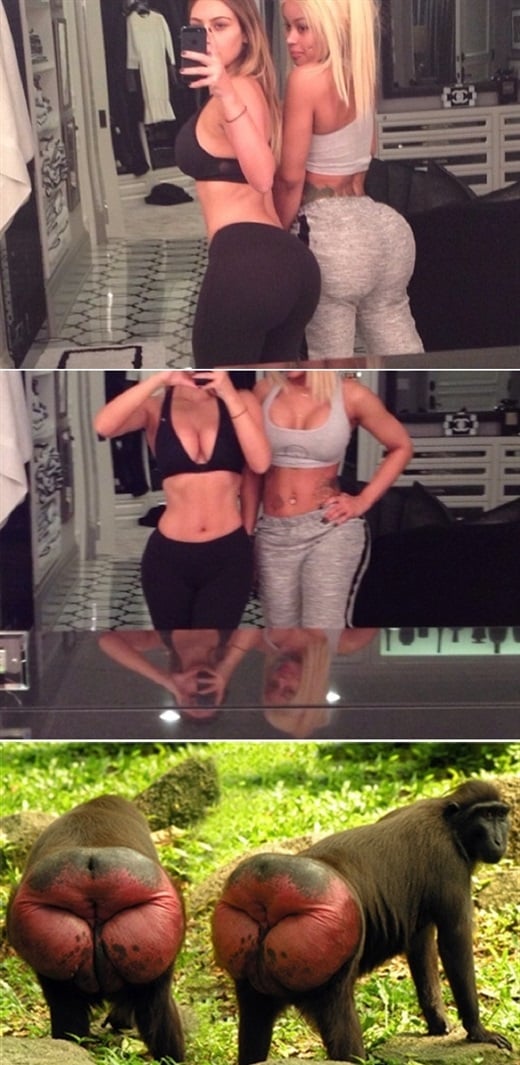 ---
This weekend porn star Kim Kardashian posted more Photoshoped fake candid pictures to her Instagram in an effort to prove she isn't disgustingly fat.
As you can see in the series of photos above, Kim Kardashian and her friend "Blac Chyna" (I kid you not that is her name) show off their bulbous asses and remarkably narrow waists in yoga pants.
However, on closer examination of the first 2 photos, you can clearly see by the warping off the door frame and tile where Kim's Photoshop team modified the pics to eliminate her bulging rolls of semen stained fat. In fact the 3rd photo in this series appears to be the only authentic picture of the bunch.