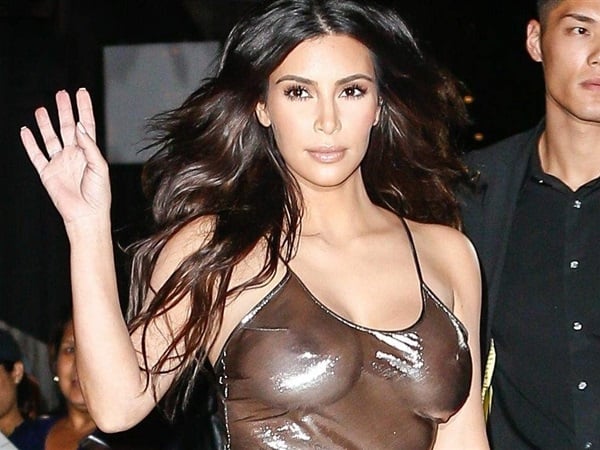 ---
As you can see in the photos below, Kim Kardashian started her day out in New York City yesterday by walking around in sheer bra, and she ended it by heading out for the night in a completely see through dress.
Yes it was a busy day for Kim Kardashian and her boobs as they strolled around the modern day Sodom and Gomorrah that is New York City. If New York wasn't such a hopelessly depraved cesspool of degeneracy this Armenian gypsy troll of a woman would have been stoned as soon as she stepped foot out the door of her hotel with her tits hanging out like this.
Unfortunately the only righteous people in the whole city are the Muslim street vendors and taxi drivers, but they are all part of sleeper cells and can not blow their covers for the likes of Kim Kardashian. Though there were reports that Kim got some dirty water hotdogs thrown at her, but that may just have been a metaphor for her having sex with some random black guys.