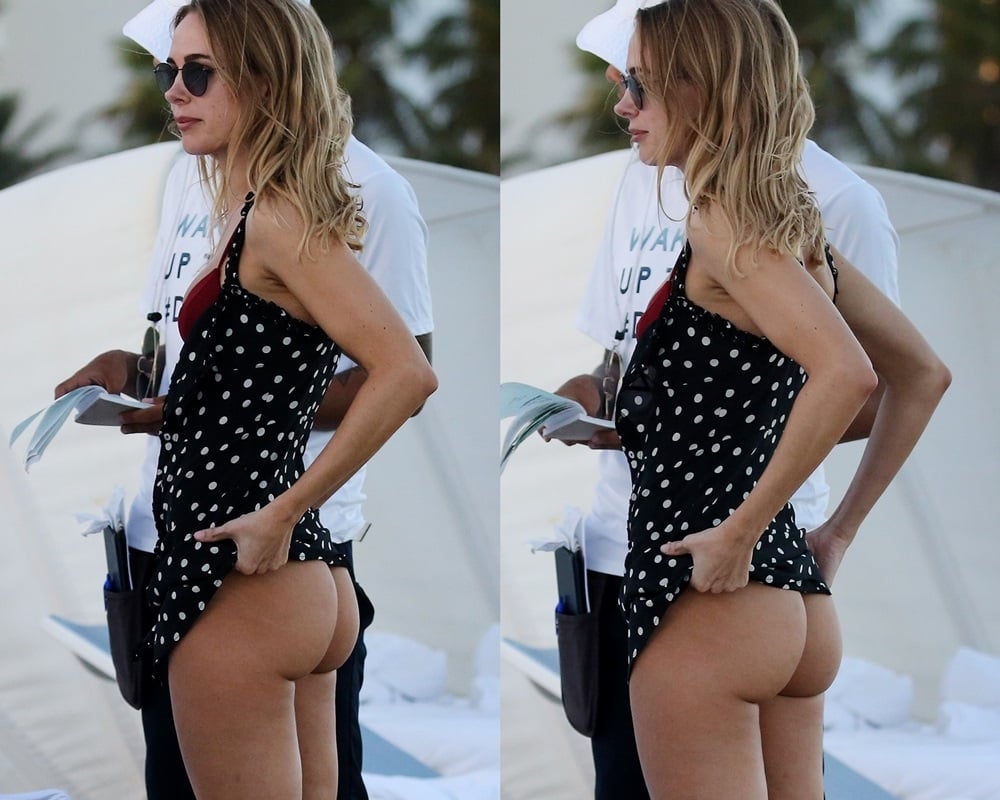 ---
Kimberley Garner once again shows why she is said to have one of the best butts in Britian, as she airs out her ass cheeks on a beach in a thong in the photos below.
Say what you will about England being a country of pasty snaggletoothed flaming homofags, but at least they have not embraced the ridiculous Sub-Saharan aesthetic of monstrously over-sized booty cheeks like the filthy Yanks. As a reward for maintaining some sort of rectal requirements, us pious Muslims have graciously chosen the United Kingdom to be one of the first European Islamic caliphates.
Truly this is a great honor, and while most of the kuffar natives will not survive the initial purge they can take comfort in knowing that Kimberley Garner and her exquisite hindquarters will be well taken care off… As her perfect round rump is vigorously and brutally sodomized by virile Muslims throughout the day and night.