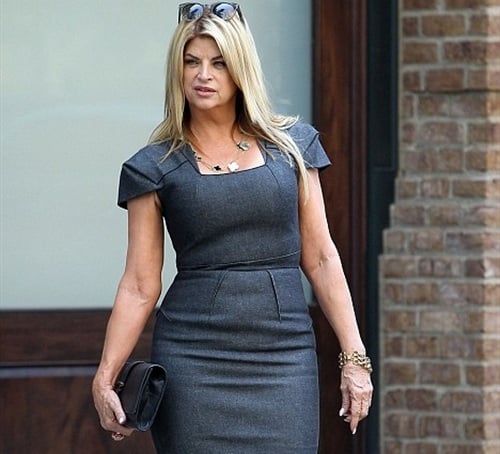 ---
As you can see the photo above and the close up below, Kirstie Alley has freaky disgustingly veiny old lady hands.
After years of stuffing her bloated face with lard, bacon grease, and swiss cake rolls Kirstie Alley's blood has obviously gotten so rich that it has turned into a nice thick gravy, which is now causing her veins to bulge.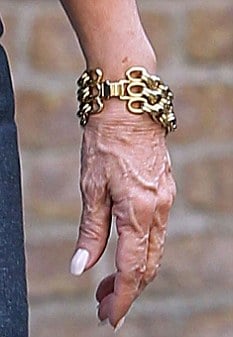 No doubt the gravy now pumping through Kirstie Alley's obese body is delicious, even if it is ridiculously high in calories. When Islam conquers the USA we will have to remember to bring some turkey and mashed potatoes to Kirstie's stoning. Allahu Akbar!