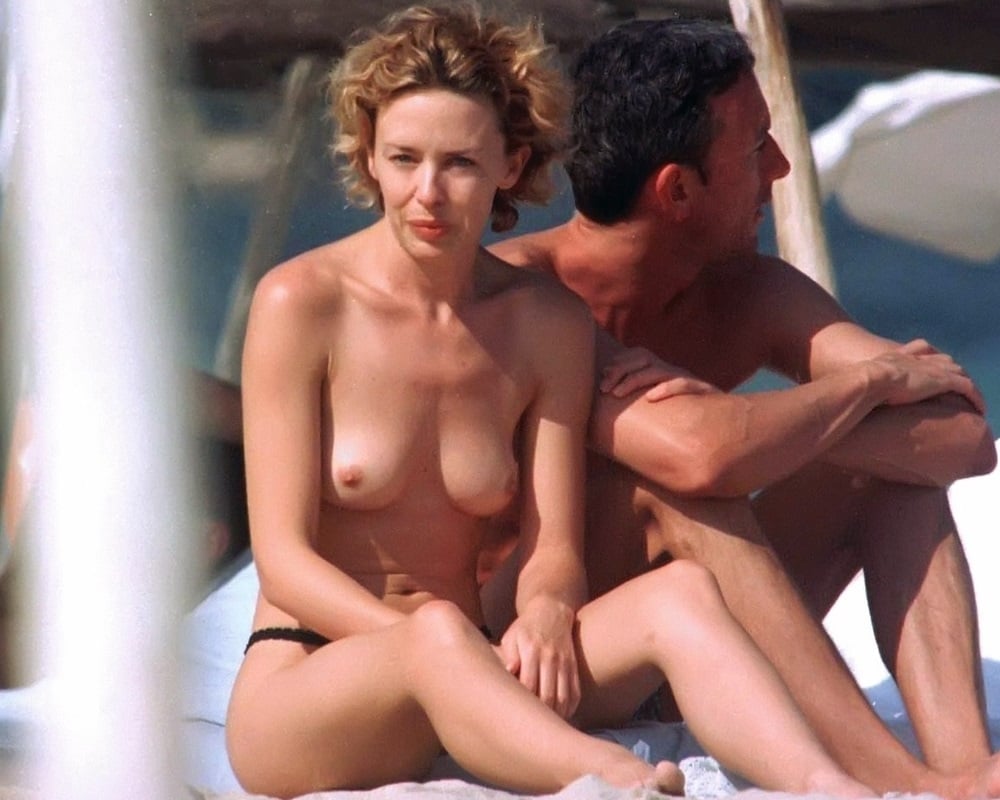 ---
For this week's "Throwback Thursday" we take a look back at Australian-British singer and actress Kylie Minogue's candid nude photos below.
Despite having a long career in entertainment spanning what seems like nearly a century, Kylie Minogue has had few private nude moments. In fact, the candid topless pics above, and the handful of nude photos below are the only examples available right now.
Of course that isn't to say that Kylie Minogue is some bastion of moral purity, for as you can see from her infamously banned Agent Provocateur lingerie commercial below she has made a living off of prostituting her tight posterior and perky tit mounds.
Its easy to see why this advert was banned in the West, for Kylie makes a mockery of the pathetically tiny limp dicks of the infidel men by trying to arouse them and then failing to see any bulges.