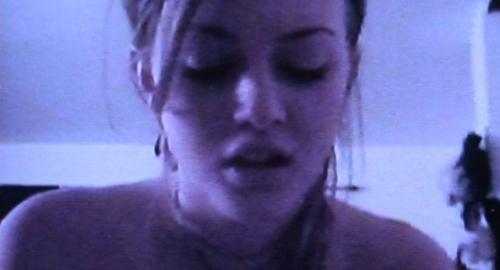 ---
In an effort to temper the fallout from the inevitable release of her sex tape. Leighton Meester straight up lies to Harper's Bazaar magazine about it.
"[The tape] is not real," the Gossip Girl star tells the fashion mag. "So it makes me sort of sad. It's unfortunate that it got carried as far as it did. I definitely understand the nature of people better now and that the mere allegation of something like that could be headline news. People think it's real because somebody says it is. By the way, [as for] me being 18 in those pictures, I don't believe I was."
Let us follow Leighton's reasoning here. First she says that it is not her in the sex tape, so people will not be as interested. Fair enough, the old lie "it wasn't me" is a great way to get out of sticky situations.
However, then Leighton gets greedy. She wants people to stop posting the pictures from the sex tape (you know the one that she says isn't of her) so she says she is not 18 in those pictures. How stupid does she think we are?
For lying about the sex tape I am posting the screen caps from the tape. Also I want Leighton to know that when the sex tape finally comes out I will be downloading and furiously pleasuring myself to it, and there is not a damn thing she can say to stop me.