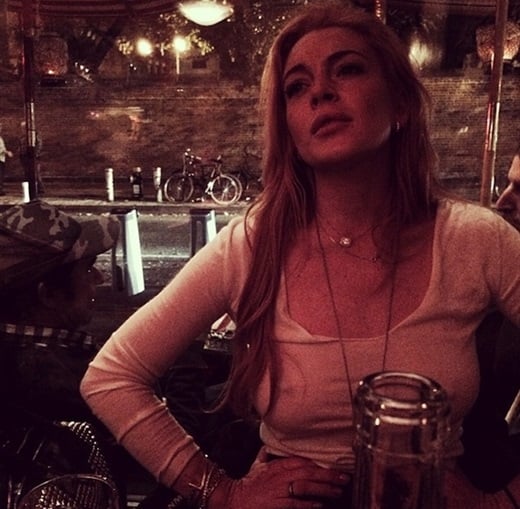 ---
Lindsay Lohan shows that some vices are harder to give up then others by not wearing a bra in this niply picture for Instagram.
Though Lindsay Lohan has reportedly gone straight and given up doing crack, meth, lesbians, heroin, alcohol, and black guys, she appears to still be addicted to whoring her sinful female nipples.
This just goes to show that women flaunting their bodies is the most serious and dangerous addiction in the infidel West. No amount of rehab can cure women like Lindsay Lohan of this dependency, as only the cleansing power of Muslim stones can solve this lecherous epidemic.