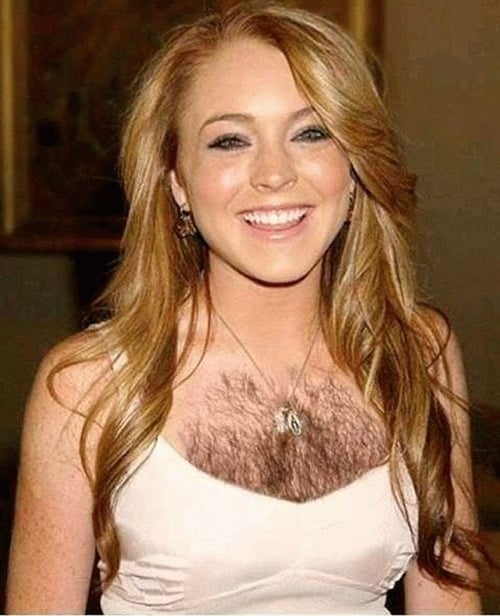 ---
Actress Lindsay Lohan has never looked better in the incredibly sexy picture above.
I don't know if Lindsay is doing something different with her makeup or if it is the lush bush of musty pubic hair coating her chest, but this photo has started a fire in my pious Muslim loins.
After seeing this photo of Lindsay Lohan's new look it is now my fervent mission to convince her to convert to Islam by reciting the Shahadah. Once Lindsay becomes a proper Muslim woman she will be set for life as us Muslim men will pay top Dinar to nuzzle our faces in the erotic pubic hair that surely covers her body.