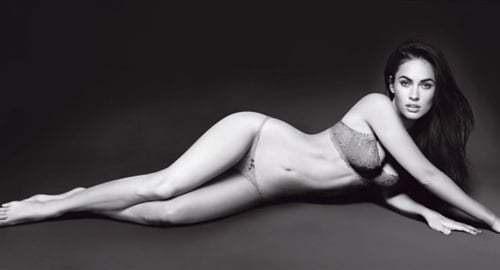 ---
Megan Fox is the new face of Emporio Armani underwear, and by face I mean half naked body.
This is a terrible move by the marketing department of Armani. I've been watching quite a bit of MTV's "Jersey Shore" lately, and I just don't see how Megan Fox is going to be able to sell to the guidos and guidettes who wear Armani. For one thing they are going to find her grotesquely pale. Also with Megan having those deformed toe thumbs she'll never be able to perform a proper fist pump to some wicked house music.
Armani is just completely out of touch with Italian culture. They have to reconnect with their roots. Being Italian is about taking steroids, being orange, and pretending to be in the Mafia. I just don't see how Megan Fox in her underwear captures that Italian essence.
Here are the pics from Megan Fox's Emporio Armani underwear photo shoot.