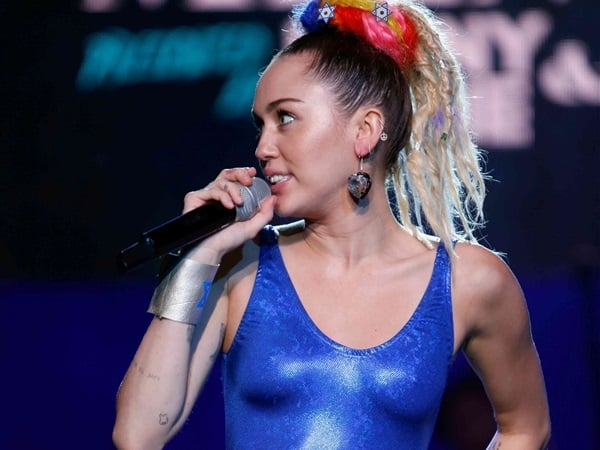 ---
Today is a sad day for Islam as it appears as though once pious Muslimina Miley Cyrus has gone over to the dark side and converted to Judaism.
Anyone who has followed this holy Islamic website knows that for years now Miley Cyrus has been on a secret mission from Al-Qaeda to hasten the downfall of the Western world by increasing the level of depravity in its popular culture. Unfortunately all that rolling around in the mud with pigs has made Miley's soul dirty, as she is now a no good Christ killing heeb.
As you can see in the photos below, Miley Cyrus fully embraces the Jewish faith and its immoral traditions by whoring her hard nipples onstage for profit while performing at some little kike's bar mitzvah. Miley also appears to be squeezing her ass cheeks tightly together to hide her "Bubbie's" cache of blood diamonds from the war while prancing around in a thong leotard and singing her new song about how much she loves money and how good the tears of Palestinian orphans taste.