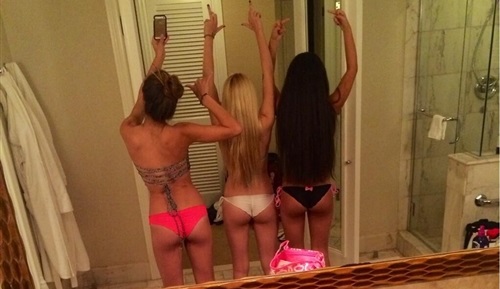 ---
Ava Sambora (the 16-year-old daughter of actress Heather Locklear and a drifter) once again prostitutes her nearly nude body in a bikini in the photos below.
Clearly Ava Sambora is trying to get me to up the dowry offer I made earlier this week when her first set of bikini pics came out.
I admire Ava's moxy. That is why I am prepared to raise my offer to 2 mule skins, a full tanker of insecticide, and a beautiful plot of land right on Afghanistan-Pakistan border.
However, I have one condition. Ava must come with her 2 friends from these pics. After all my enormous testicles aren't going to tongue bath themselves.