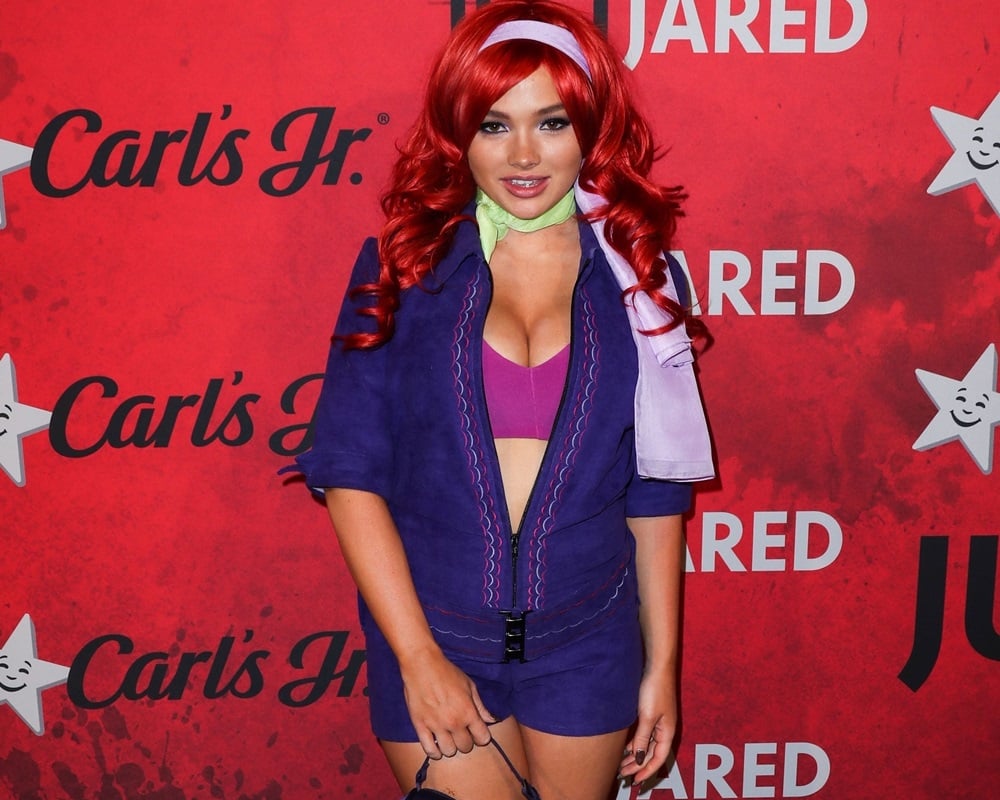 ---
"The Gifted" star Natalie Alyn Lind flaunts her bulbous boobs and thick meaty thighs while dressed for Halloween as a redheaded prostitute from the 1960's in the photos below.
Normally us pious Muslims have a hard time telling what infidel whores like Natalie Alyn Lind are dressed up as, for we could care less about their obscure slutty pop culture references. However, Natalie's costume this year was immediately recognizable to me, as my own father use to regale us kids with stories and photos from his travels to California in the 1960's.
Yes, I remember like it was yesterday… We would gather around the campfire outside of our cave and the old man would go into thrilling detail about how he righteously slayed numerous hippie hookers out with their Johns, and then sent gibberish Zodiac cryptograms to a local newspaper. Truly my Dad was a great man, and it is a shame that he isn't around today to take care of Natalie Alyn Lind in her Halloween costume just like in the good old days.