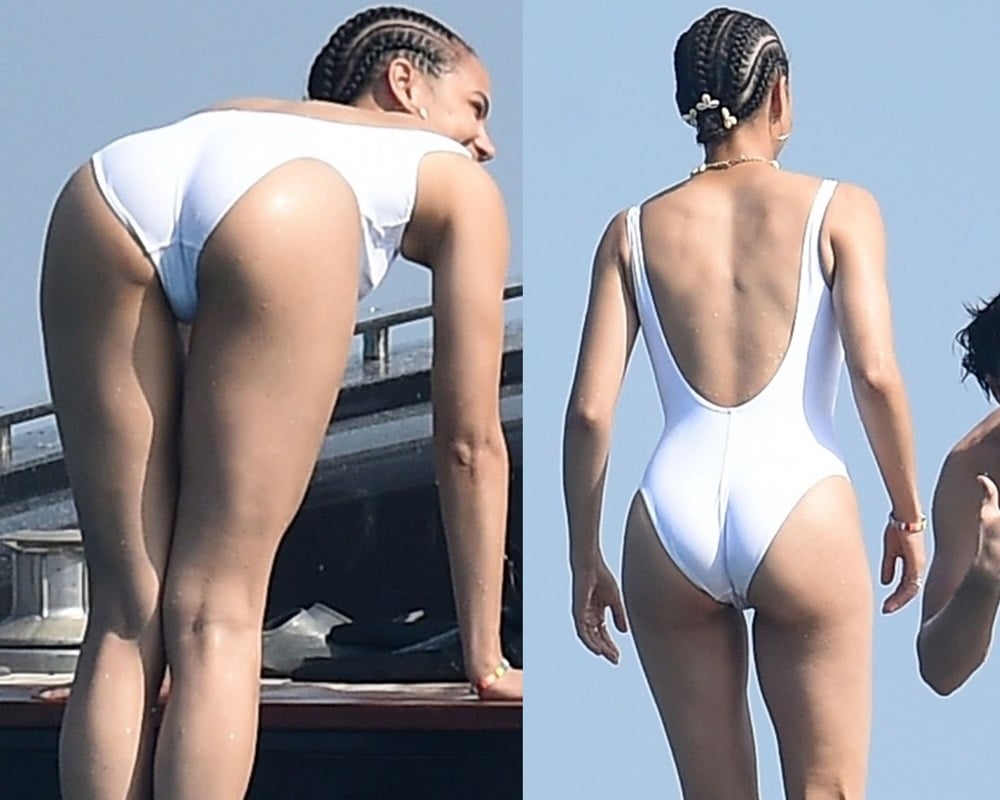 ---
"Game of Thrones" star Nathalie Emmanuel brazenly bares her brown booty in a bikini and a swimsuit while on a boat in the candid photos below.
Of course this isn't Natahlie's first blasphemous butt display, as you can see in the video clip below.
Frankly we are just lucky this Sub-Saharan slut did not whip out her titties as well, for we all know that she would be far more comfortable topless with a chicken bone stuck through her nose and flies circling her head.
Speaking of which, leave it to the hopelessly inept Zionists at HBO to butcher one of the most anticipated and frankly intensely erotic scenes of the "Game of Thrones" series… When in one of the last episodes Nathalie gets righteously decapitated, and we don't get a good look at her head flopping to the ground. Perhaps a behind-the-scene video exists that gives us a clearer view, but I for one am not holding my breath.