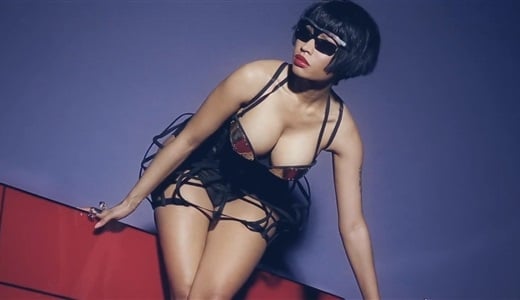 ---
The she-beast known as Nicki Minaj escapes from her handlers and runs wild, climbing all over the set during a photo shoot with Complex magazine.
As you can see in the pictures below, Nicki Minaj had no problem breaking through the flimsy harasses and shoddy metal collar her handlers use to try and control her. Nicki then followed her natural inclinations, and climbed the modern art backdrop and began whoring her body from above. Luckily animal control was able to lure her down with promises of watermelon before Nicki could start twerking her enormous ass and throwing her feces.
Hopefully this is a lesson learned for Nicki Minaj's handlers, and they will use a sturdier collar and keep some cattle prods on hand next time they bring Nicki out in public. For they were certainly lucky that no one got seriously hurt, or infected with gonorrhea.