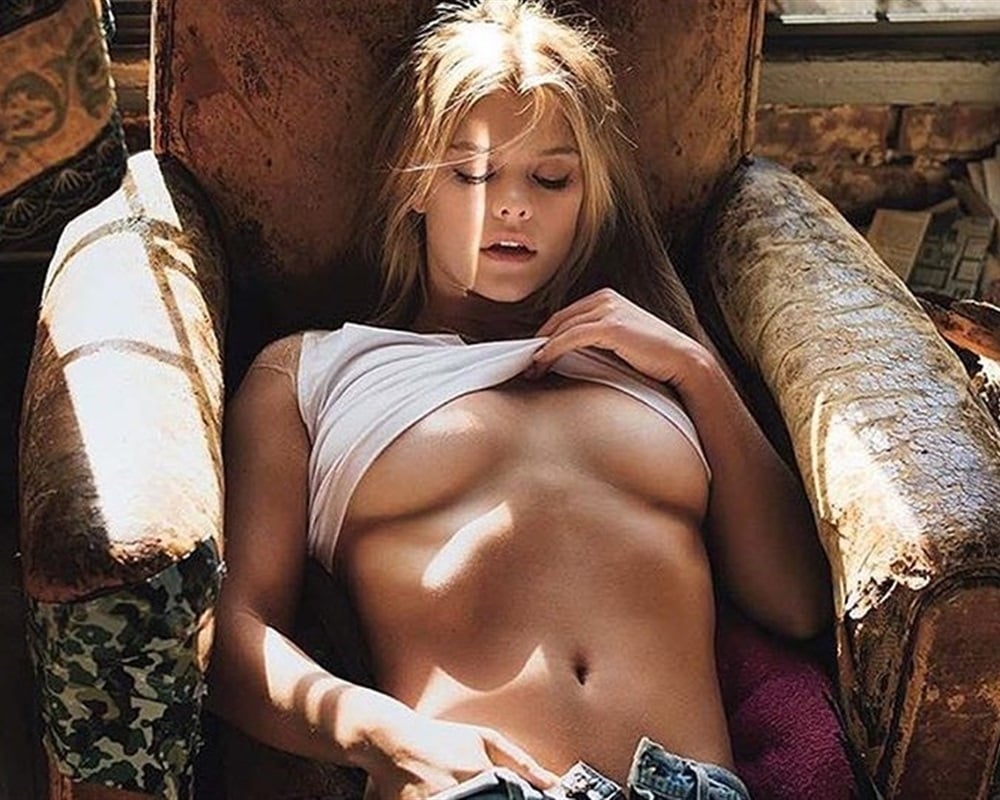 ---
Nina Agdal poses strategically nude in the photos below from the new issue of Maxim magazine.
Models like Nina Agdal are experts at getting naked and then covering just an inch of their sex organs, as if that somehow maintains their modesty and will keep them from burning for all eternity in the hellfire. If anything this display of false humility will only anger Allah further, for not only is Nina defying him by flaunting her sinful female flesh, but she has the nerve to think that she can outwit him as well with some clever angles and her folded arms.
Yes it would certainly be better if Nina Agdal stopped playing offensive games, and embraced her depraved nature by posing with her legs wide open and banged out cock hole on full display… Or better yet bent over with ass cheeks spread apart while gaping her anus… For at least then she would be being honest about the vile skank that she is.