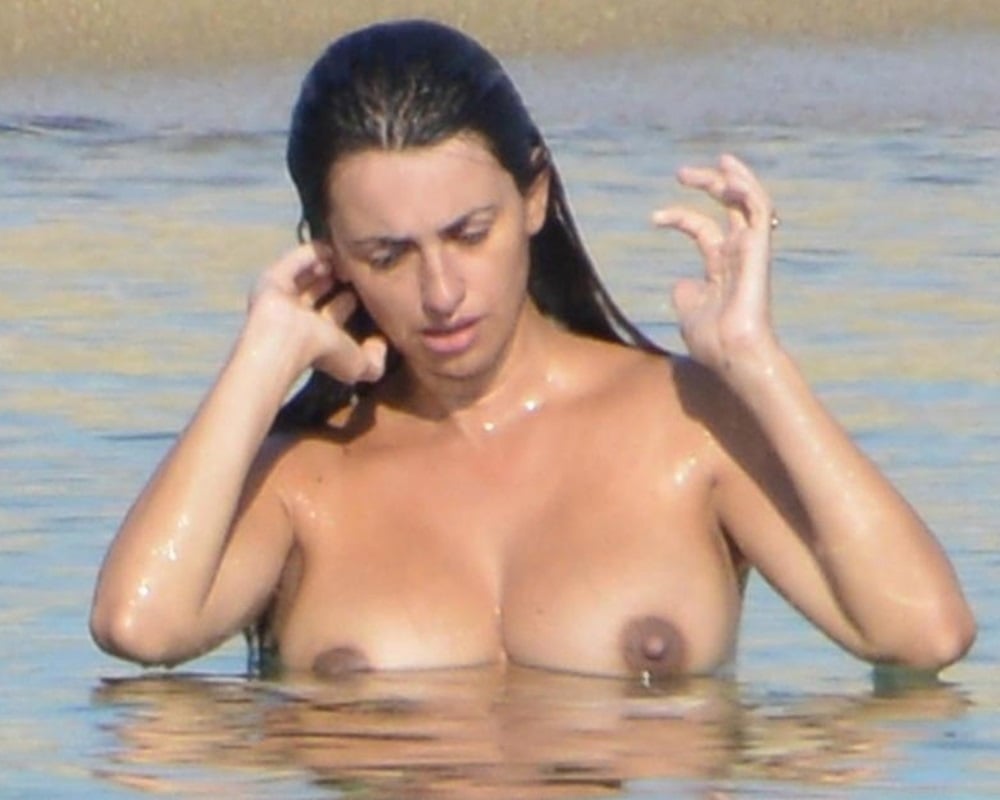 ---
Actress Penelope Cruz once again shows off her blasphemously bare boobies while topless on a nude beach in the photos below.
Penelope's mammary meat is certainly looking worse for wear, as even her nipples appear to be battered, bruised, and swollen.
Of course any woman who spends the better part of 3 decades starring in shitty telenovelas in which she gets her udders suckled on in depraved nude scenes like the one above is going to show some ill-effects. But instead of being properly ashamed of the toll her titties have taken, Penelope continues to flaunt them out in public as if she still had the breasts of a spring chicken.
So let us pray that the Great Orange Sultan Trump gets his way, and that he is able to catapult Penelope and her dilapidated milk sacks over his big beautiful border wall back into Mexico where they belong.