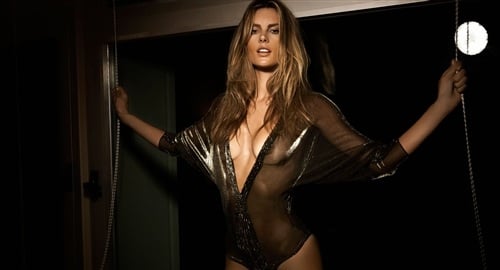 ---
Victoria's Secret model Alessandra Ambrosio has decided that almost showing her nipples and ass in numerous photo shoots is now not enough, and has gone and finally just straight up showed them to us.
I respect Alessandra's candor in these pictures. A lot of Victoria's Secret models go their whole careers without giving us any straight up bare ass shots. They seem to think they are above the girls who do full on nudity. Just like how waitresses at strip clubs look down on the dancers, they have an undeserved sense of righteousness.
Alessandra understands that all models are just whores selling sex and consumer products to the masses, so that the sheep keep happily working for the international banking Zionist machine. Kudos to you Alessandra for recognizing the hypocrisy of your fellow models and throwing it in their faces with these pics of your ass and nipples. Now lets some vag!