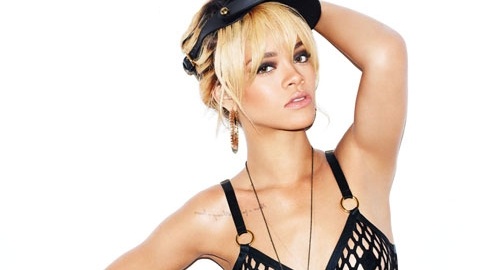 ---
Esquire magazine sunk to a new low when it allowed the degenerate pop star known as Rihanna to show her ass in its latest issue.
What kind of readers is Esquire trying to attract with the shamelessly slutty Rihanna pics below? Are they looking to start advertising AIDS medications, grape drink, and crack houses?
Yes all publications should think before they run slutty photos of Rihanna less they attract the wrong element. Thank Allah this holy Muslim site has a special filter to keep women, Jews, and other infidel undesirables out, or posting these Rihanna pics may have caused us problems.