---
Rihanna shows off her new fat titties and rock hard nipple pokies while braless in the video clip above.
There is no denying that Rihanna is really starting to blossom into a full figured nigress. For just a year ago Rihanna's boobs and butt looked like this…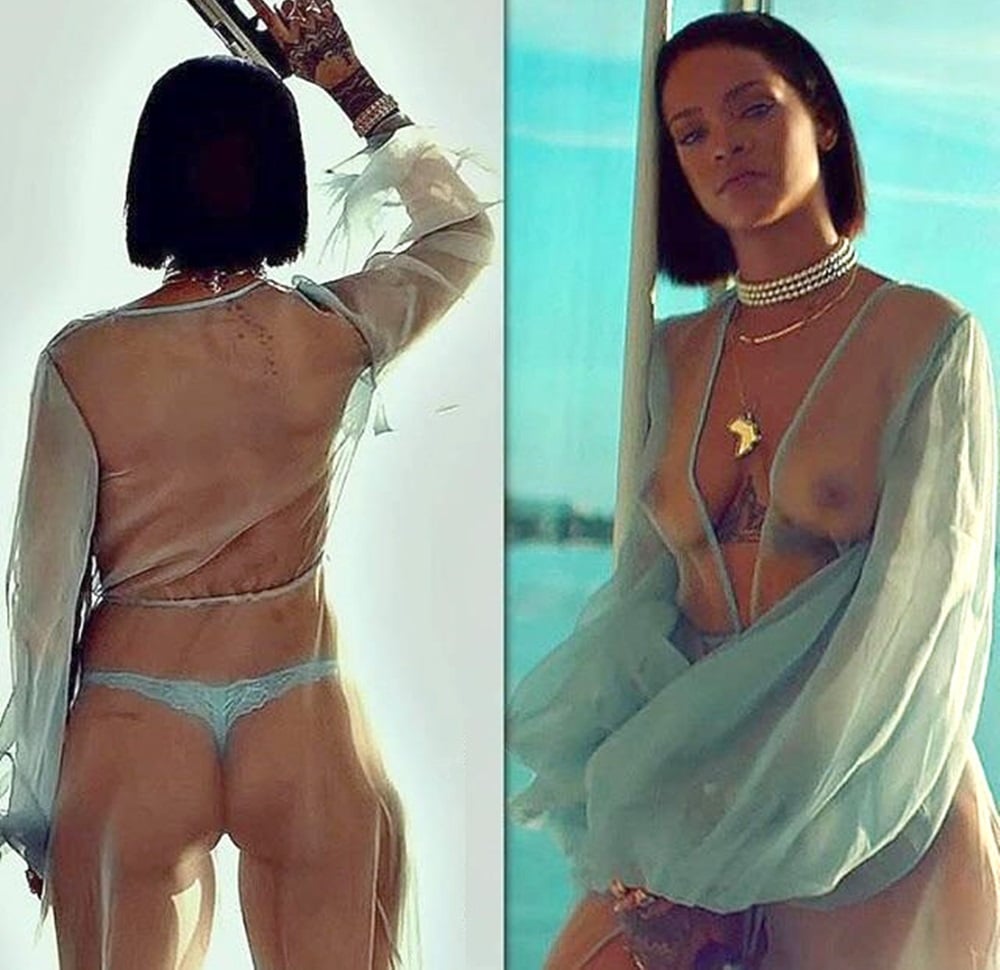 And now Rihanna's breast meat is thicker than frozen peanut butter, as you can see in the photo below.
Yes this new thick Rihanna AKA "Thicana" is certainly going to cause some chimp outs among the Western pavement apes when she waddles her blulbous boobs and booty by a basketball court.
However, the real problem appears to be that as Rihanna's chesticles have expanded her nipples have grown as well and now look like a kindergartner's pencil. If Rihanna's enlarged tit toppers were to catch sight of a virile Muslim and become erect they could easily puncture through her shirt impaling an innocent bystander.