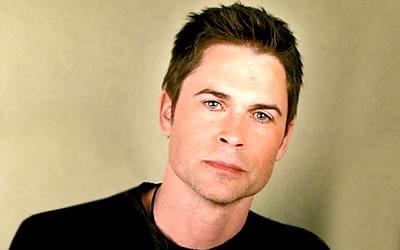 ---
LOS ANGELES – Actor Rob Lowe is in trouble again for alleged misconduct with an employee. This time it's the Lowe's former gardener Manuel Sanchez who is filing suit.
The lawsuit, filed Thursday in Santa Barbara, Calif., says, " Mista Lowe put his hando inside my el pantos and strummed my chalupa like a mariachi band" several times from about September 2005 to around January 2008. The suit also alleges the actor grabbed Sanchez's behind without his consent in December 2007 while he was harvesting Lowe's considerable lettuce crop.
Sanchez also says that Lowe repeatedly asked him to spank him with his rake, showed him hand drawn pornographic images of donkeys, and asked him to sing him Mexican love songs while he masturbated.
The former gardener claims he feared Lowe would "attempt to further sexually assault him," but also says he thought conditions would get better.
Sanchez is suing Lowe for sexual assault and battery, sexual harassment, retaliation, unpaid off-the-clock work, overtime wages and unpaid meal periods and asking for damages in excess of $50 US.