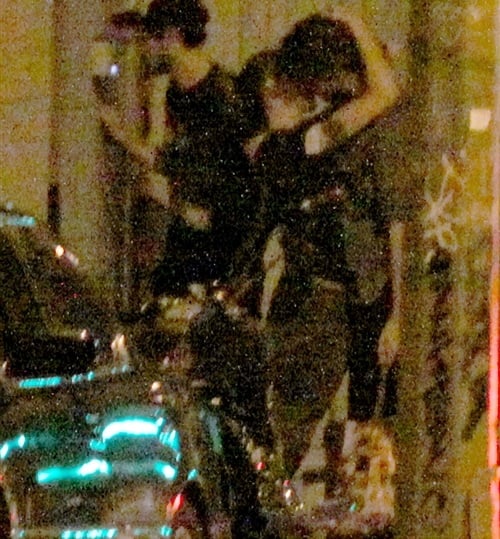 ---
Twihards around the world moistened their collective panties yesterday over this supposed candid picture of Robert Pattinson and Kristen Stewart kissing.
This was an epic moment in the lives of many sad lonely girls because it confirmed once and for all that the long suspected romance between Robert Pattinson and Kristen Stewart is in fact real… or is it?
How anyone could ever think that two blatant homosexuals like Robert Pattinson and Kristen Stewart could be dating is beyond me, but I have long ago stopped trying to figure out the minds of women because the Qur'an clearly states that they do not have one.
I believe this picture of Robert Pattinson and Kristen Stewart was clearly staged. They have been each other's "beards" for a long time now, and people were starting to get suspicious, so they had to show some PDA (public display of affection).
However, anyone who has seen the Twilight movies can tell you Robert Pattinson and Kristen Stewart can not act worth a lick, and they have absolutely no sexual chemistry. So for them to pull off a kiss that is even remotely convincing they would have to do it at night, and have it photographed with what appears to be a cheap disposable camera from about 600 yards away.
Nice try Robert and Kristen but I have the truth of Allah in me (praise be to his name), and I can see when two fruits are trying to pull the wool over my eyes. You will burn in the eternal hellfire for your sick homo ways, and no amount of fake hetero tongue wrestling will save you. Allahu Akbar!