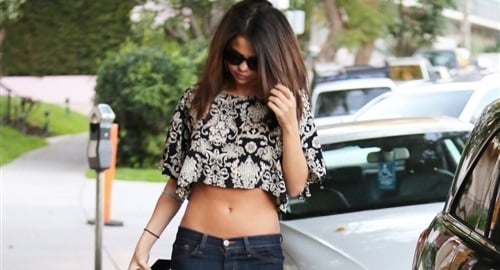 ---
Selena Gomez flaunts her flat taut stomach in a crop top in the photos below.
I know that as a Mexican Selena Gomez's back tends to get sweaty, but that is no excuse for her to go traipsing around the streets dressed like a cheap whore… especially when everyone knows that she gives it up regularly for free.
Perhaps if Selena Gomez spent a little more time scrubbing toilets, tarring roofs, and selling oranges by the freeway, and a little less time hooking up with androgynous midget Canadian pop stars she'd be able to afford a complete shirt.