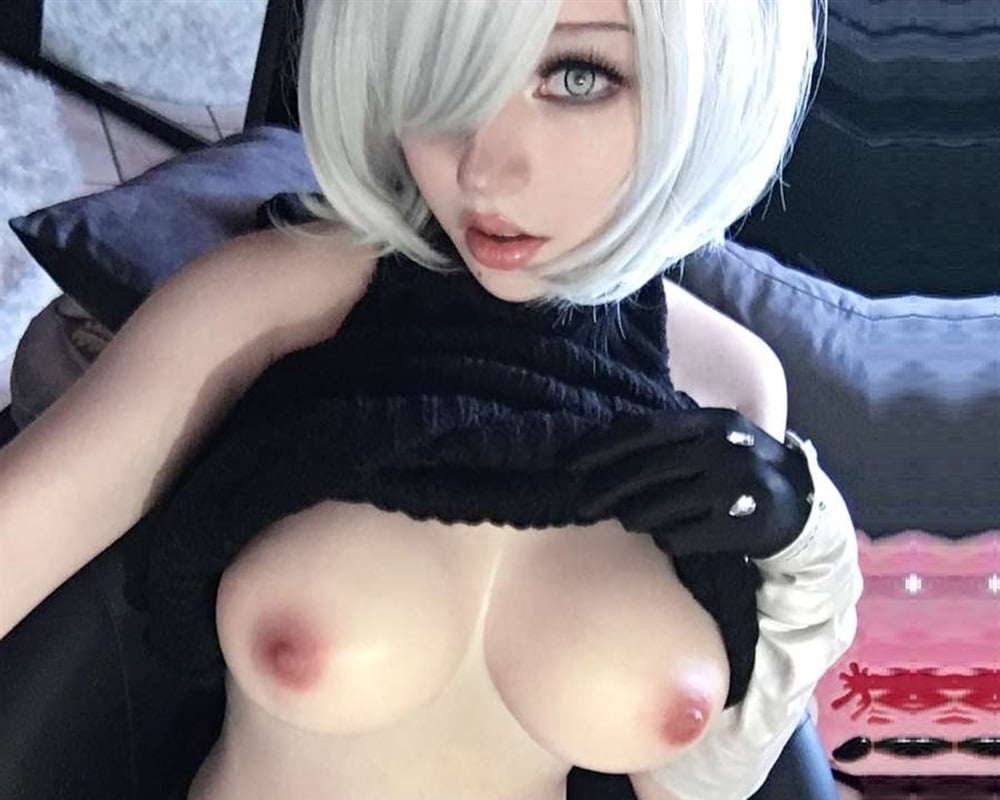 ---
Due to the limitless depravity of the Internet, cosplaying (in which attention whores dress up like characters from movies, TV shows, video games, and anime series) has become a big deal with the likes of Jessica Nigri and Meg Turney using this nerdy obsession to amass millions of devoted mouth-breathing followers.
But perhaps no cosplayer has shown more talent than the legendary Shinuki… For Shinuki famously shared the nude photos and videos below of her prostituting her sex organs while dressed as some anime slut known as "2B", and then deleted them all and her social media accounts never to be heard from again.
Many have speculated on what may have happened to Shinuki to cause her to disappear so suddenly. Was she kidnapped by the Yakuza to serve as a sex slave in their tea houses? Or did Shinuki sell her soiled panties to some rich Japanese business man and then retire off the money?
Personally us Muslims like to think that Shinuki met a righteous end when a Japanese tentacle porn scene she was starring in went horribly wrong.