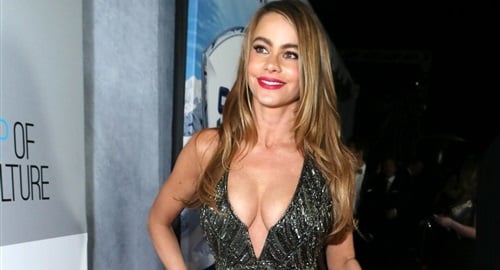 ---
"Modern Family" star Sofia Vergara showed up at the Golden Globes after party displaying massive amounts of cleavage in this extremely low cut dress.
This is the fanciest maid's outfit I have ever seen. The fact that this Mexican slut managed to bend down and scrub the toilets and floors at this after party in that tight of a dress is astonishing.
No doubt Sofia Vergara looked quite elegant while clearing away empty drink glasses with her sparkling gown complimenting the glistening toilet water between her breasts. If she had wanted to I bet Sofia Vergara could have sold many bags of oranges by the freeway on that night.