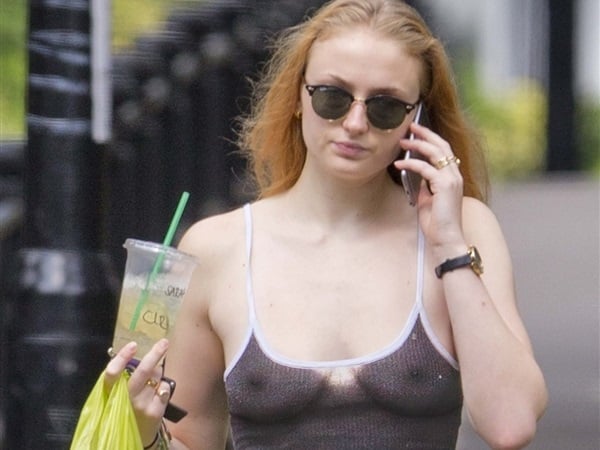 ---
"Game of Thrones" star Sophie Turner walks the streets of London with her pasty ginger nipples and tits on display while braless in a see through top in the photos below.
Thank Allah that London now has a Muslim mayor and (to put it in terms that Sophie would understand) Sharia law is coming. For soon walking around in London like this will earn Sophie a one-way ticket to an eternity of burning in the hellfire, as she will be lapidated right there on the street.
Already many London neighborhoods are under a de facto Sharia law, and Sophie can be seen being chased out of them by the local mujaheddin who were no doubt greatly offended by the sight of Sophie's sinfully bare female legs in the last 3 photos. Rest assured though that Sophie Turner and her boobs will not be able to outrun the stones of justice for long.